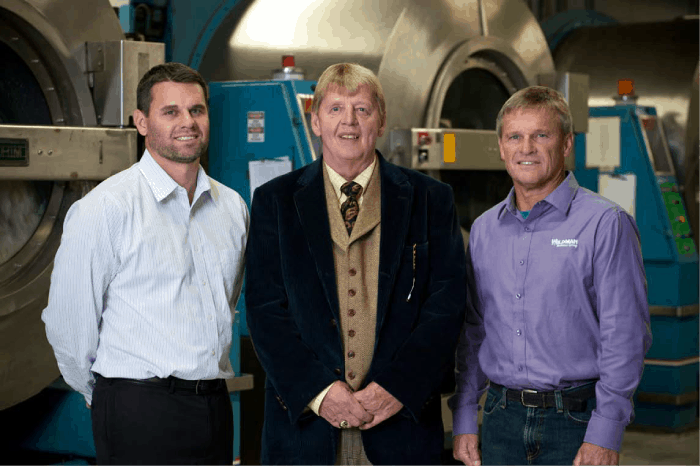 From the report:
When Brent Wildman wanted to expand his business in 1995, he turned to Lake City Bank for financing and the expansion succeeded as the company doubled revenues soon after the expansion.

Nineteen years later, with Lake City Bank's help, Wildman Business Group has grown and diversified and today includes Wildman Uniform and Linen, YouTheFan, Wildman Corporate Apparel and Wildman Facility Services. From left to right, Josh Wildman, Steve Bryant, and Brent Wildman, have worked together over the years as the company has expanded and transitioned ownership from one generation to the next.

In addition to financing that has helped the company grow, Lake City Bank has worked closely with the family and provides retail banking and wealth advisory services that help manage, grow and protect their assets. Developing broad-based personal relationships with clients has been a key to Wildman's success.

The company credits Lake City Bank with having the same philosophy, characterized by listening and helping them accomplish their business goals.
You can download that report as a PDF by clicking here.